Atomy is a Korean beauty brand founded by Han-Gil Park in 2009. This company deals in all sorts of self care and grooming products. Furthermore, they also deal in tea, food, coffee, health supplements and common kitchen items.
Since their launch, Atomy has slowly and gradually leaped on to the big game and is now one of the famous skin care brands in its segment. But the lack of BBB rating or the moderately high price may put some users in a pickle. Don't worry, we have got you (and your skin). Let us review their offerings and find out if this product is worth it or we just have yet another fashion brand with fake parlor tricks up its sleeve.
Ingredients
The ingredients are the heart and soul of any skin care product. Quality ingredients are what makes or breaks a product as it has direct implications on how the product will react with our skin. The key ingredients of Atomy products are : Japanese Persimmon extract, fermented rice extracts, black yeast beta glucan and Japonica root mixtures. Each of them have their own applications.
Japanese Persimmon Extract: This extract has a high concentration of antioxidants and is loaded with vitamins. This ensures proper sebum control and brightens the skin.
Rice extracts: Rice has been used in Japan and some parts of Korea for centuries now. This ingredient goes well with every skin type and will make your skin softer and more elastic.
Black yeast beta glucan: These ingredients protect the skin against any bacterial infections and also nourish the open pores after application. Glucan is also very handy when it comes to stopping signs of aging such as wrinkles and fine lines.
Japonica root: It heals our skin and removes all the unwanted clogged particles from your skin cells.
Top Products
Given that they offer such a huge load of products, it is easy to get startled. Hence, we bring you the most useful and the hottest selling products of their line. Have a look below:
This package includes a personalised collection of their self care kit tailored to your individual needs. This product is also called 'The Fame', owing to its popularity. It includes a 40mL eye cream to filter our dark circles and puffiness, a 150mL toner for moisturising, 50mL essence, 135mL moisturising lotion, a nutrition cream to hide aging signs and a 40mL BB cream to guard you against UV radiation.
2. AC Care Special
This kit is an amalgamation of products which are rich in herbal extracts. This is ideal for people who have combination skin. You get an AC solution( can also be used as an aftershave), a calming skin solution( fights acne and keeps your skin spot-free) and a control mix which enriches your skin with nutrients.
3. Calming Care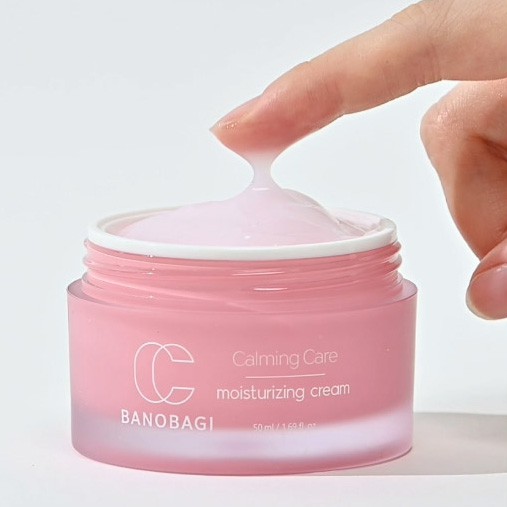 This collection is apt for people who are troubled by dry and flaky skin. It offers a combination of three products. First one is a 140mL after wash followed by their famous Again Serum which heals cracked areas and prohibits dryness. They also provide a Flora milk extract for maximum moisturisation.
4. Atomy's Line of Men's Lotions
These products improve dry/patchy skin and also softens the skin when used regularly. Their men's line of products is highly effective and is often used as an aftershave by many. These include a toner and lotion combo and an essence to close the pores. Atomy also has a hair care set which includes a body cleaner and a hair tonic to reduce split ends and discolouration.
5. Scalp Care Set
Scalp is an area which is often exposed to the harmful sun rays and other particles. Thus, it also demands a separate product line. Their escape care set includes all that you'll ever need. A set of 500mL shampoo and conditioner help combat hair fall. Say goodbye to dandruff and greasy hair.
Not only this, Atomy also has a popular line of their Mascara and Glow base. They take pride in their quality and even claim that their products are smudge-free. You can also brighten your complexion using their glow base which can start showing its effect immediately while keeping your skin moisturised.
Other Similar Brands
As good as these products may be, having multiple creams and lotions does get a bit messy if you are someone who wants a quick fix to their skin problems. Thus, going for an alternative brand such as Formulyst, Carrot & Stick, Amway and Nerium might also be a good idea.
Frequently Asked Questions
1. Where can I purchase their skin care products ?
You can order directly from their website. However, you need to become a member before you can order. Don't worry, this membership is completely free of cost. All they want is a referral code which you can get from any fellow user. Furthermore, these products are also available at various local stores and websites like EBay and Amazon.
2. Do they accept returns?
Atomy claims that if you do not like their product, you can get a 100% refund upon successful return of the package.
3. Do their products contain artificial and chemically active ingredients?
The vision of the company revolves around being as close to nature as they can. As listed in the ingredients section above, all their products are derived from natural resources only. They manufacture their products in accordance with EU guidelines.
Verdict
Atomy products are really popular in its country of origin, i.e.. Korea. As they continue to expand their horizons, they are now opening stores worldwide and are also supporting world wide deliveries. Though their website had received some poor feedback from the public, they have greatly improved all the concerns now. Cherry on top is that Atomy also allows you to become a distributor absolutely free of charge. This also opens up an avenue for earning.
As for their skin products, we highly recommend using this brand due to its excellent price-to-quality ratio(<$50) and positive consumer base. We hope this article helped clear your concerns.