What's the best part about making your own bath bombs scents? You can spray them with whatever scent you want.
There is a scent for every mood and emotion. And if there's one season that makes us feel everything, it's fall.
I was still in denial when Summer officially turned into Fall. The sun was shining, the birds were chirping, and strolling around town with a gelato in hand was still considered acceptable. There's no way this lovely weather will last much longer.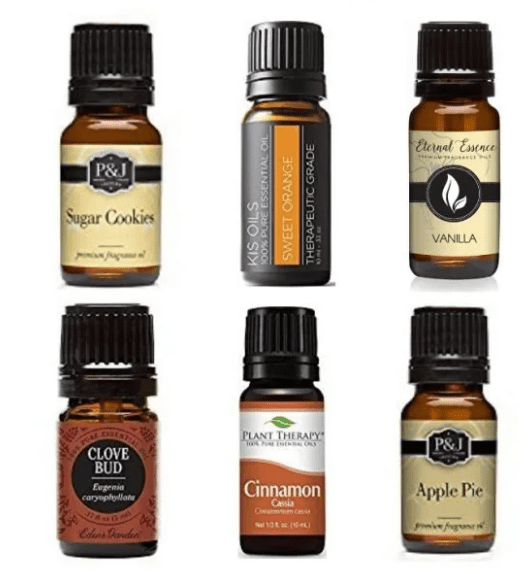 That is, until this weekend. Sweater weather has returned, and with a vengeance. Chilly winds and nonstop rain have replaced the beautiful sun-kissed days.
Another one of my fall favorites? Long baths with deliciously scented bath bombs!
Bath bombs are a mixture of wet and dry ingredients that are primarily intended for use in baths and have a cleansing and moisturizing effect. When placed in water, it causes a variety of fizzing reactions, as well as the diffusion of color and fragrance, providing people with a wonderfully fun bathing experience. The Lush company invented it, and to this day, Lush is the world's most recognizable manufacturer and brand of bath bomb.
Bath bombs are a very creative product; they can be pressed into a variety of shapes, colored, and have a variety of explosive effects, as well as different gadgets (small toys, small gifts) to cater to different consumer groups and scenarios.
Bath bombs may bring a splash of color and excitement to a relaxing self-care routine, but they're normally $5-$15 per bomb, which adds up quickly. Fortunately, if you choose to manufacture your own bath bombs at home, you won't have to spend your hard-earned cash on this pleasant luxury. Because you may create them with your favorite scents and colors, the procedure is rather simple and can be a soothing and creative hobby. Bath bombs should be simple to make with this basic formula, and you'll be sudsing in a colorful, fragrant bath in no time.
Fall Bath Bombs Scents
Essential Oils
Essential oils are my favorite way to scent bath bombs.
Begin with a basic bath bomb recipe and add approximately 15 drops of essential oil to the dry ingredients. Choose one essential oil that you adore, or combine a few to create your own signature scent.
1. Cinnamon
Cinnamon makes me think of warm apple pie. Its sweet, energizing scent makes you feel warm and fuzzy on the inside. Cinnamon essential oil is extremely potent. Just a few drops will make your bath bomb smell divine.
In my Gingerbread House Bath Bombs recipe, I used a few drops of cinnamon essential oil.
2. Sweet Orange
Sweet Orange is another sweet essential oil that works well in a bath bomb.
3. Vanilla
Vanilla is available as an essential oil or as a fragrance oil.
This scent is self-explanatory. It makes me think of autumn desserts and hot spiced lattes.
You can use vanilla on its own or in combination with other essential oils.
4. Earthy Essential Oils
There are a plethora of essential oils with earthy or woodsy scents that would be ideal for a fall bath bomb. Consider the scents of cedarwood, clary sage, sandalwood, or cypress. They'll make you feel as if you're walking through a forest on small paved paths covered in yellow and orange fallen leaves.
5. Clove
Clove is another great fall-inspired scent. This warm essential oil complements sweet orange beautifully.
If you want to replicate a specific scent, such as warm apple cider or pumpkin pie, fragrance oils are the way to go.
They're considered more artificial than essential oils, but if that's okay with you, here are a few of my favorites.
Fragrance Oils
Read the instructions that come with the fragrance oil before using it in your homemade bath creations, as the amount you can use may vary depending on the type and brand you're using.
6. Pumpkin Spice
Everyone's favorite autumn scent! Let's be honest: Fall is just an excuse to sip a pumpkin spice latte all day. You can now bathe in pumpkin spice fragrance oil as well.
7. Sugar Cookies
We can start indulging again now that our bodies are covered in cute sweaters. Instead, use a Sugar Cookies fragrance oil in your homemade bath bombs if you want the treat without the calories.
Herbs & Spices
Using herbs and spices gives your bath bombs a much more subtle scent, but it's a great, natural way to add color and scent to your bath bombs.
8. Chai Tea
Make a chai latte-inspired bath bomb, which is just as popular as pumpkin spiced ones. To the dry ingredients, add a bag or about 1 tablespoon of pure chai tea. My Matcha Latte Bath Bombs were made in a similar manner.
9. Turmeric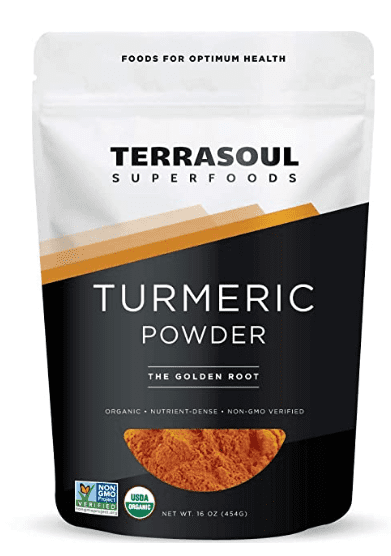 Turn your bath water into golden milk in the style of a turmeric latte. Turmeric powder will give your bath bomb a yellow-orange color. Ideal for some natural, autumn-inspired cuteness.
Now that you've determined your scent, you can begin selecting the appropriate colors and shapes for your bath bombs.
Instead of the usual round-shaped bath bombs, choose a mold shaped as an acorn, squirrel, or fallen leaf. Choose a beautiful autumn color such as orange, green, or golden brown. And, of course, don't forget to include your favorite scent!
Frequently Asked Questions
What are the most popular bath bomb scents?
A definitive ranking of all the most popular Lush bath bombs
Sakura.
Avobath.
Big Blue.
Butterball.
Tisty Tosty.
Guardians of the Forest.
Think Pink.
Sex Bomb.
What makes bath bombs smell good?
Essential oils are important bath bomb ingredients because they provide the scent and feel of the bath bomb. Lavender, eucalyptus, and lemon are some common essential oils. Other essential oils include chamomile and citrus.
How do you add scent to bath bombs?
Mix in the fragrance or essential oil until the desired scent is achieved. Several drops of food coloring should be added. Spray mixture with water and stir until barely moist (*be careful not to add too much water as this will remove all of the fizz from the bomb, so only use as much as you need to make these pretty).
What does Witch Hazel do in bath bombs?
Witch hazel can also be used to add moisture to bath fizzies. Liquid must be added to the dry bath bomb ingredients to generate the moldable texture (baking soda and citric acid). However, adding water to the mixture will cause the reaction to fizz!
Is it better to use water or witch hazel for bath bombs?
Why is my bath bomb bursting at the seams? Because the mixture is so wet, it fizzes, causing it to expand. Use witch hazel instead of water, and avoid using water with any colors or fragrances. If you live in a very humid region, investing in a dehumidifier to keep things dry while you work is a good idea.