Here are the best coloring for bath bombs to use when making bath bombs. What are the best colorants to use in bath bombs is one of the most frequently asked questions about making bath bombs.
WHAT ARE THE BEST COLORING FOR BATH BOMBS?
Liquid, micas, herbs, clays, and natural salt are the best colorants for bath bombs. When it comes to making bath bombs and adding color, there are numerous color options to experiment with. Colorants made specifically for bath bombs and cosmetics are some of the best choices for bath bombs, but natural colors work just as well.
Each colorant, no matter what you use to add color and luster to your bath bombs, will behave differently. Some colorants work best when added to the dry ingredients, while others work best when added to the liquid phase.
There are a few things to keep in mind when selecting bath bomb colorants. Will the bath bomb color stain the tub or clog the drain, for example? What about the colorant's behavior? Will it float on top of the water or disperse throughout? These are things to keep in mind when selecting the best colors for bath bombs.
When it comes to making bath bombs for sale, always check your country's guidelines to see what you are allowed to use to color them. Some ingredients are not permitted in bath bombs for sale. Please double-check these before launching your bath bomb business.
BEST BATH BOMB COLORANTS
This Etsy shop sells a variety of beautiful colored pigments that can be used to color bath bombs. The benefit of using mica in bath bombs is that a little goes a long way. When it comes to adding mica powders to your bath bomb mixture, less is more. Because these micas contain heavy pigments, be aware that they may transfer to your tub and onto your skin. Using the appropriate amount of bath bomb powders will ensure that no extra colorants stick to the tub.
The best way to use these pigments is to add a tiny bit of pigment to alcohol and brush it on top of your bath bombs for an extra pop of color, rather than mixing it right into your mixture.
A complete set of shimmering mica powder for bath bombs. You can add this mica powder to your dry ingredients or use it to add a hint of shimmer on top.
Because this mica powder is made of natural nonmetallic minerals, it is safe to use as a type of pigment.
This 25-color mica set comes in 4g packets. According to the company, these micas will not stain your skin or tub and are gentle and safe for your skin. These FDA-approved shades will create a depth, shine, and shimmer effect of various shades.
If you want to use them to decorate the outside of your bath bombs, mix a little with alcohol and brush it on to create unique color combinations and designs.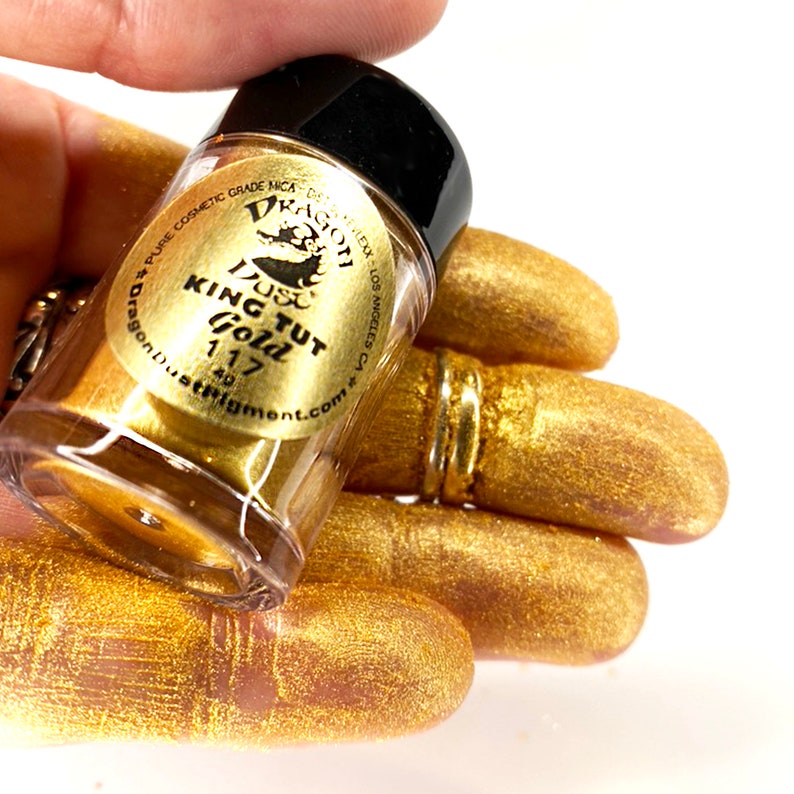 Preparation is essential. This is a must-have if you want to go for the gold. This is a genuine gold mica shade. Because of its pearlescent beauty, this mica pigment is an ideal colorant for bath bombs. The bright and bold flecks reflect light, creating depth and the most beautiful pearlized effects.
The texture is soft and smooth, and it will easily dissolve into your bath bomb mixture with alcohol. Because this gold mica powder has a high pigment load, you don't need to use much of it. Again, a small amount goes a long way.
5. SWISS CHOCOLATE by HB Oils Center
If you want to make bath bombs in unusual colors, this shop has everything you'll ever need. They sell cosmetic grade pigments, micas, and bath bomb colorants in a variety of sizes ranging from small sample packs to larger packs.
Our Swiss Chocolate Mica Pigment is safe for use in cosmetics, including the eyes. In all applications, it is stable. Pigments are an excellent way to add color and shine to your soaps, shampoos, lip balms, eye shadow, lipsticks, lotions, creams, and mineral makeup.
6. BIODEGRADABLE GLITTER by Today Glitter
What exactly is BioGlitter? In nature, BioGlitter biodegrades 90 percent in 30 days. Today Glitter's BioGlitter is an excellent biodegradable glitter. Glitter is the first company in the United States to be a verified retail partner of Bioglitter, the first true biodegradable glitter developed in the United Kingdom.
This glitter is 100 percent plastic-free and 30-40% softer than regular plastic glitter, making it ideal for bath bombs.
7. BIOGLITTER FOR BATH BOMBS by Half Ounce
Get your sparkle on with this glitter pack that comes in a variety of colors for your bath bombs. This eco-glitter is biodegradable, natural, and environmentally friendly.
Because our bio glitter is made from cellulose found in Eucalyptus trees, it degrades naturally.
8. LIQUID BATH BOMB COLORANTS by Decor Rom
This set of liquid bath bomb colorants contains a variety of pretty pigments, and you can get even more colors by purchasing multiple hues and blending your own. One of the reasons liquid colorants are ideal for beginners is that they are water-soluble, making them simple to incorporate into bath bombs in either the liquid or dry phases.
When using this set, add a little at a time to avoid overdoing it. The colors have a lot of pigmentation.
9. COSMETIC GRADE COLORANTS by Two Wild Hares
A shop dedicated to DIY bath and body products, including bath bomb colorants. This shop carries all of the cosmetic grade colorants, including lakes, dyes, and high quality pigments. They come in a variety of colors, including Blood Orange, Mermaid Tail, and Grape.
We sell handmade bath and body products, as well as DIY recipes and supplies for other crafters.
10. KAOLIN CLAY by Jaz Herb Garden N More
This Kaolin clay is completely natural and a popular ingredient in bath bombs. It adds a touch of luxury as well as a healthy mineral boost. Kaolin clay has a light and fine texture, and its active ingredients include iron, magnesium, calcium, sodium, zinc, and minerals.
Kaolin clay, also known as China clay, is found in warm regions around the world. This is a great option if you want your bath bomb colorants to be super white.
11. FRENCH GREEN CLAY by Bulk Naturals
French green clay will add a silky feel to your bath bombs as well as an amazing soft green color. You can incorporate this clay into your dry ingredients. Another way to use green clay is to put a small amount in the bottom of your bath bomb mold to add a splash of color to the tops of your bath bombs.
12. ACTIVATED CHARCOAL For Black Bath Bombs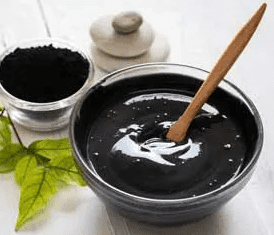 Do you know about those extreme black charcoal bath bombs that are currently trending? Those, on the other hand, are made of activated charcoal. Activated charcoal will make your bath water jet black! And be warned: they make a huge mess when you make them and use them.
To help with the clumping and streaking on your tub, you could get some polysorbate (check prices on Etsy) to help disperse the charcoal, but keep in mind that this is extremely black.
13. SEA SALT SAMPLE PACKS By Salt Nerds
This is a splurge, but keep in mind that these are only for accents, so you only need a smidgeononononononononononononononononononononononononononononononon Sea salts are well known for their mineral content; however, if you use them as bath bomb colorants, the effects won't be felt in the tub, so keep that in mind. Specialty salts, on the other hand, are fantastic in bath bombs for extra bling and extreme luxury.
Salt Nerds carries a wide variety of salt from around the world. California, Hawaii, Austria, and other locations, and you can certainly let your customers know they are in for a real treat. In fact, brag about where you got the perfect salt to go with your bath bombs.
14. HIMALAYAN PINK SALT For Bath Bombs
Himalayan pink salt is a long-time favorite because it is so versatile and less expensive than gourmet salts. So you can use a lot to add texture to your DIY bath bombs. When you add extra salt, it makes your bath bombs a little harder, and it's super fine, so it blends in perfectly with the baking soda. The soft pink color is very attractive and spa-like.
15. HERBS & DRIED FLOWERS FOR BATH BOMBS
Herbs and flowers provide a natural feel that can't be replicated by anything else. When I'm enjoying a bath bomb bath, I like to have little lavender flowers and rose petals floating around me. And, as long as the pieces are small enough, you won't have to worry about them going down the drain.
If you're worried about putting herbs in bath bombs or don't like floaty things in your bath water, you can always buy some muslin bags like these ones on Etsy to keep everything in. This is also a good idea to have on hand for your customers at craft shows! They can be given as gifts or sold alongside your herbal bath bombs.
16. DRIED FRENCH LAVENDER by Sun Moon And Earth
And because lavender is an all-time favorite, we couldn't resist showing you these dried lavender buds for adding extra color to your bath bombs. These lavender buds from Sun Moon And Earth on Etsy are from France (ooh la la!) and are one of the many ingredients that bath bomb makers rely on.
Squish the lavender buds between your fingers and inhale their fragrant aroma whenever you take a bath with a bath bomb containing lavender flowers.
17. BULK HERBS FOR BATH BOMBS
Bath bombs and soapmaking with natural and dried flowers and herbs. What's even better is that dried flowers are grown and harvested at the appropriate time of year. Herbs can be used as a tincture in your wet ingredients or directly in your bath bomb mix.
WHAT GLITTER IS BEST FOR MAKING BATH BOMBS?
The good news about glitter is that there are environmentally friendly options available. We are pleased to see that many crafters are using eco-glitter to color their bath bombs, and that more and more companies are producing eco-glitter to make it more affordable to crafters. It's encouraging to see such rapid progress. Because the ingredients in bath bombs are washed down the drain, it is critical to use non-plastic glitter. As a result, we will only recommend eco-friendly options.
Customers appreciate (and expect) to see companies go above and beyond to demonstrate that they care about the environment. Customers will notice if you go to a craft show where there are several vendors selling bath bombs and you have a sign saying that you only use Eco-glitter.
Glitter can be added to the dry ingredients or sprinkled into the bath bomb mold before shaping the bath bomb.
CAN I USE CLAYS AND CHARCOALS FOR COLORING BATH BOMBS?
Using natural clays to color your bath bombs takes it to the next level! Because clays contain a variety of skin-loving minerals such as magnesium, calcium, and zinc, they are gentle on the skin and used in many cosmetics.
The amount of clay used in a bath bomb may not be sufficient for the detox effects that clays are known for, but they make excellent colorants for those who prefer a natural experience. Even if you only use a small amount, you will notice a difference in your skin if you compare a bath bomb without clays to one with clays. A bath bomb with clay in it gives your skin a nice silky feel.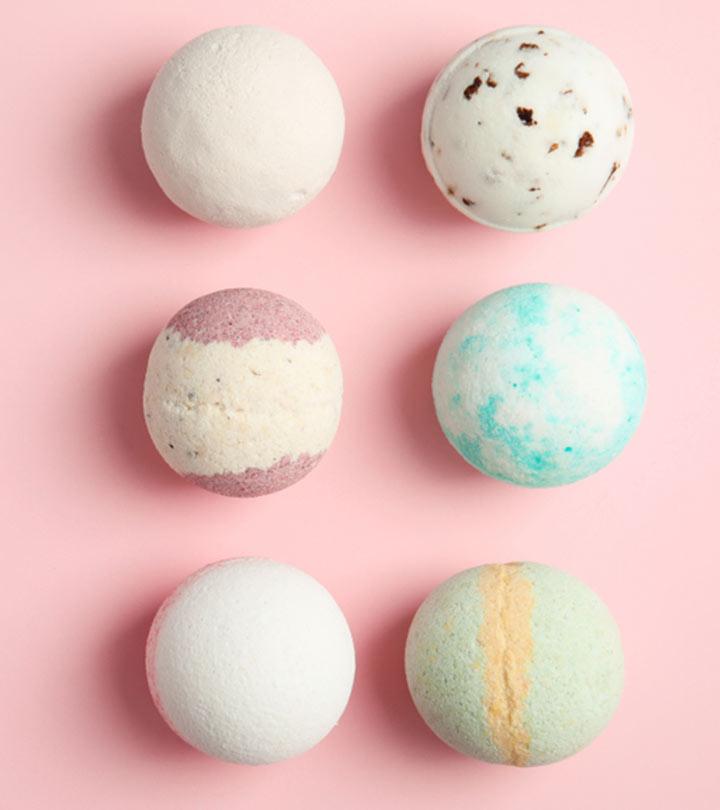 CAN I USE SALT TO ADD COLOR TO BATH BOMBS?
One of the reasons why salt is such a great addition to bath bombs is that it is so visually appealing.
To use salt in bath bombs, first prepare the bath bomb ingredients, and then prepare your molds with the salt. Fill the bath bomb mold halfway with salt, then completely fill it with the bath bomb mixture. When the bath bombs are unmolded, there is a lovely layer of salt on top that looks absolutely stunning.
Don't overdo it, or your bath bomb will fall apart on top. But, since we're discussing the addition of salt to bath bombs for coloring, another reason why salt is mostly used for accents is that you can splurge on exotic salts that will take your bath bombs to the next level.
LIQUID OR POWDER BATH BOMB COLORANT?
Another factor to consider is whether the bath bomb colorant is liquid or powder. Depending on the colorants you use, you will need to modify your recipe or formula. If you use too much liquid coloring, your bath bombs will become too soft and may even expand out of their molds. If you use too much of a dry ingredient to color your bath bombs, such as powder, mica, or clay, your bath bomb may not pack together properly.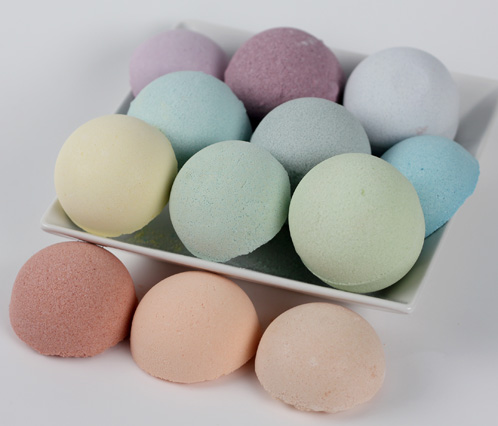 CAN I USE MICAS TO COLOR BATH BOMBS?
Mica is a mineral group that can be ground into a gleaming powder and then coated with FDA colorants or pigments. Micas are an excellent choice for adding color to bath bombs because they are simple to incorporate into the bath bomb mixture. You can also use the mica as an accent by sprinkling it into your mold before packing in your bath bomb mixture.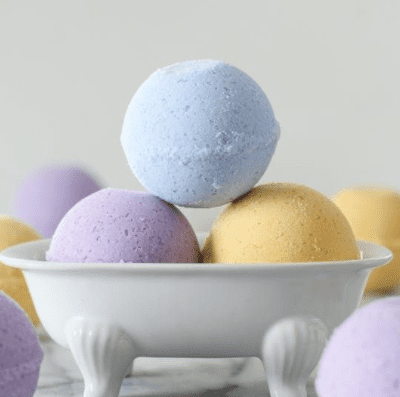 Micas are available in a wide range of vibrant colors and pigments. They give your bath bomb and bathwater a soft shimmering Mica sparkle. You can also incorporate these shimmering colors into your dry ingredients and oils, either way is fine. To add extra shimmer, mix the mica with a little alcohol and lightly brush the outside of the bath bombs after they've dried, and watch the amazing colors really shine! This method allows you to create a variety of designs, with ombre designs being particularly popular in bath bomb coloring.
A word about using mica in bath bombs. Because not all companies provide the same pigment load and some micas are far too strong to use in the bath bomb mixture, they are best used to decorate the outside of the bath bomb. Make sure to read and follow the manufacturer's instructions.
FAQ Best Coloring for Bath Bombs
What can I use to color bath bombs?
Micas are an excellent choice for adding color to bath bombs because they are simple to incorporate into the bath bomb mixture. You can also use the mica as an accent by sprinkling it into your mold before packing in your bath bomb mixture. Micas are available in a wide range of vibrant colors and pigments.
How do you add color to bath bombs?
We recommend a maximum of 2 teaspoons of mica per pound of bath bombs. They can also be used to decorate bath bombs. Combine one part color with three parts 99 percent isopropyl alcohol. On a paper towel, test the consistency and make any necessary adjustments.
Can you put food coloring in bath bombs?
Colorize your work. If you want to color your bath bombs, use a few drops of food coloring to get the desired shade. I used paste gel food coloring, which is very concentrated and only required a small squeeze to achieve the desired colors. To evenly distribute the color, knead thoroughly.
How do I make colored bath bombs bloom?
Blooming is the process of adding powdered dye to baking soda, wetting it to open up the color, and then dispersing the color evenly with a mixer. Another method for blooming is to wet the granular dye first, then add a few drops to your baking soda and mix it in.